Located inside the industrial chic Leonard building in Atlanta, GA, Smiles 4 Grant Park is dedicated to providing top notch dental care for teenage and adult patients. Dr. Abbey J. Lee specializes in general dentistry, offering a variety of cosmetic and dental services, such as, porcelain veneers, dental crowns, dental prosthetics, orthodontics, and teeth whitening.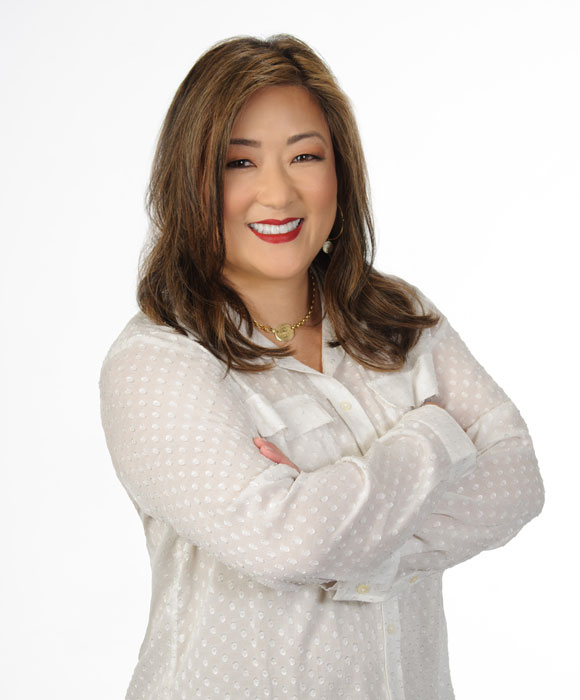 Meet Dr. Abbey J. Lee
Dr. Lee is a graduate of the Medical College of Georgia School of Dentistry now known as The Dental College of Georgia at Augusta University where she is a clinical adjunct faculty member. She did her post graduate General Practice Residency training at MCG School of Dentistry. She served as a Commissioned Officer in the Indian Health Service of the Public Health Service. She has also volunteered and worked with non-profit dental organizations such as, Good Samaritan of Atlanta and Good News in Gainesville, Ga. She has 17+ years in dental private practice. Dr. Lee is a member of many dental organizations and study groups. With extensive training and expertise, she is committed to providing our patients and community with the best care possible. In order to stay up-to-date on the latest dental technologies and techniques, she participates in over a 100 hours of continuing education courses each year. When not treating her patients, she enjoys listening to music, dancing, watching movies, reading, and traveling. Dr. Lee has traveled extensively to North America, South America, Europe, and Asia.
Dr. Lee's memberships, qualifications, and certifications include:
General Practice Residency at The Dental College of Georgia of Augusta University
Pinhole Surgical Technique Certification
International Dental Implant Association Fellow
American Academy of Facial Esthetics
Academy of Cosmetic Dentistry
Georgia Academy of Cosmetic Dentistry
Academy of General Dentistry
Hinman Dental Society
American Dental Association
Georgia Dental Association
Northern District Dental Society
American Association of Women Dentists
I would (and have) highly recommend Dr. Lee and her team to anyone that wants superior dental care.

Before coming to Dr. Lee, I had not been to the dentist for over 10 years. My father convinced me to give her a try, and now you couldn't pay me to go to another dentist. I have had several procedures done by Dr. Lee and have been 100% satisfied with her work.

My experience with Dr. Lee has been most enlightening. After having bad past experiences, I found it difficult to trust, but after my very first visit with Dr. Lee, I was, and have continued to be most satisfied. I am more confident with my smile as a result of the dental work which I have received. She is indeed a blessing in my life.

My experience with Dr. Lee has been amazing. I have had multiple experiences with other dentists, and I can honestly say that Dr. Lee is a leader in her field.

I've had major dental work my entire life. This experience personally includes root canals, and other dental procedures. Dr. Lee excels in her profession. She has always been there when my family needed her most, as the most professional, caring dentist. Thank you Dr. Lee.

I have never enjoyed a trip to the dentist before. A sports accident resulting in the loss of my two front teeth, did not lessen my fears, however, Dr. Lee's immediate action and care saved my two front teeth, and she has worked with me every step of the way. My smile, with the help of Dr. Lee, is now prettier than before.
Schedule Your New Patient Exam
If you are interested in scheduling your new patient exam and meeting the friendly staff at Smiles 4 Grant Park, contact us today online or by calling 404.328.7177. We look forward to meeting you and providing comprehensive care for you and your family for years to come.