Dental Implants Provide the Most Ideal Solution to Replacing Missing Teeth
Dental implants provide the most dependable foundation for a number of restorations to replace missing teeth lost from disease, decay, or trauma. An implant-supported restoration is the only restorative device designed to replace a missing tooth from root to crown, providing maximum benefits, such as better bite function, improved jawbone health, and lasting results. At Smiles 4 Grant Park in Atlanta, GA, Dr. Abbey J. Lee can restore dental implants with a single dental crown, dental bridge, or implant-supported denture.
How Dental Implants Work
Dental implants are made from safe and biocompatible titanium, designed to integrate with the natural tissues within your mouth. Because these small posts are surgically inserted into your jawbone, implants provides a stable foundation for an implant-supported restoration. After surgery, your body will undergo a four to six month healing period known as osseointegration to ensure the implant posts successfully fuse with your jawbone. Compared to other restorative devices, dental implants are intended to imitate natural tooth roots. When you bite down or chew, the implant post will stimulate the nerves within your jawbone, preventing bone loss and facial structural changes.
Below are the different types of dental implants offered at Smiles 4 Grant Park:
Traditional Implants: As the original method, these implant posts are 4 to 5mm in thickness and used to support a single dental crown or full arch denture. This type of implant is chosen for patients with healthy gums and sufficient jawbone strength.
Mini Implants: These implant posts operate more like screws and are shorter and smaller in diameter, providing a solid foundation for a patient who is unqualified for traditional dental implants due to jawbone degeneration. Mini dental implants are often chosen for patients who want to avoid soft and hard tissue grafting and an extensive implant surgery.
All-on-4® Implants: This implant system can support a full arch denture with just four dental implants. Dr. Lee will use state-of-the-art technology to determine the most ideal location for implant posts to provide optimum results.
The Dental Implant Procedure
Before undergoing this procedure, Dr. Lee will perform a detailed examination of your teeth, gums, and jawbone during an initial consultation to determine if you are a good candidate for this procedure. To qualify for dental implants, it's imperative that you have good oral health, sufficient jawbone strength, no signs of gum disease, and are dedicated to maintaining a healthy oral hygiene regimen.
Once your candidacy has been determined, Dr. Lee will present all the available implant and restorative options and create a personalized treatment plan designed to meet you unique health goals. Below are the basic steps to expect with dental implants:
Anesthesia: In addition to local anesthesia, Dr. Lee provides nitrous oxide and oral conscious sedation to provide optimum comfort throughout your procedure.
Implant Insertion: When you are sedated, Dr. Lee will make tiny incisions into the top of your gums and strategically insert the dental implants into your jawbone. The extent of the placement procedure varies from patient to patient and is based on the type and number of implant posts being placed.
Osseointegration: After surgery, you will be given detailed postsurgical instructions to follow at home. Recovery can take several months and will be dependent on how fast you heal. Dr. Lee will observe you through a series of follow-up appointments to ensure you achieve a smooth recovery.
Abutment Placement: Once the implant posts have successfully healed, a minor follow-up procedure will be necessary for fastening the abutments to the implant posts. These connectors provide a solid base for your customized restoration.
Restoration Design: Lee will use digital technology to take impressions that will be sent to a partner lab to design your customized restoration to match the natural aesthetics of your smile. In about two to three weeks, Dr. Lee will connect the device atop your abutments.
Benefits of Dental Implants
Dental implants and implant-supported restorations provide unmatched benefits compared to other restorative prosthetics, including:
No diet restrictions
Optimal comfort
Improved self-confidence and better quality of life
Natural-looking aesthetics
Long-lasting results
Easy maintenance
Better oral health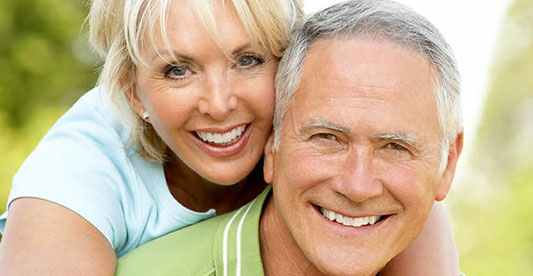 Schedule Your New Patient Exam
If you're looking for a permanent solution to replacing missing teeth, Dr. Lee can refurbish your smile with a beautifully customized implant-supported restoration. To learn more about the benefits of dental implants, call us at 404.328.7177 or email us to schedule an appointment with Dr. Lee.